MoneyCollect, an online payment platform, is expanding its services to merchants from Hong Kong to more countries worldwide. The expansion is seen as a response to the growing demand for reliable, efficient and secure online payment options. As the world becomes more connected, the payments industry is experiencing a shift towards online payments. This has increased the demand for safe and efficient payment options, and MoneyCollect has always been at the forefront of providing its customers with these services.
Localization is a critical factor for payment platforms. MoneyCollect is able to accept multiple payment methods, which offers greater accessibility and flexibility. Thanks to its partnerships with local banks and Payment Service Providers (PSPs), MoneyCollect has been able to expand its reach to thirty-seven countries across Europe and the Asia-Pacific region. MoneyCollect offers various payment options including credit cards, locally-preferred alternative payment methods and cryptocurrency payments. It offers solutions covering credit card brands like Visa, MasterCard, American Express, JCB, Diners Club, Discover and UnionPay. In addition, up to 40+ alternative payment methods and digital wallets offered aim to suit the needs of businesses and their customers.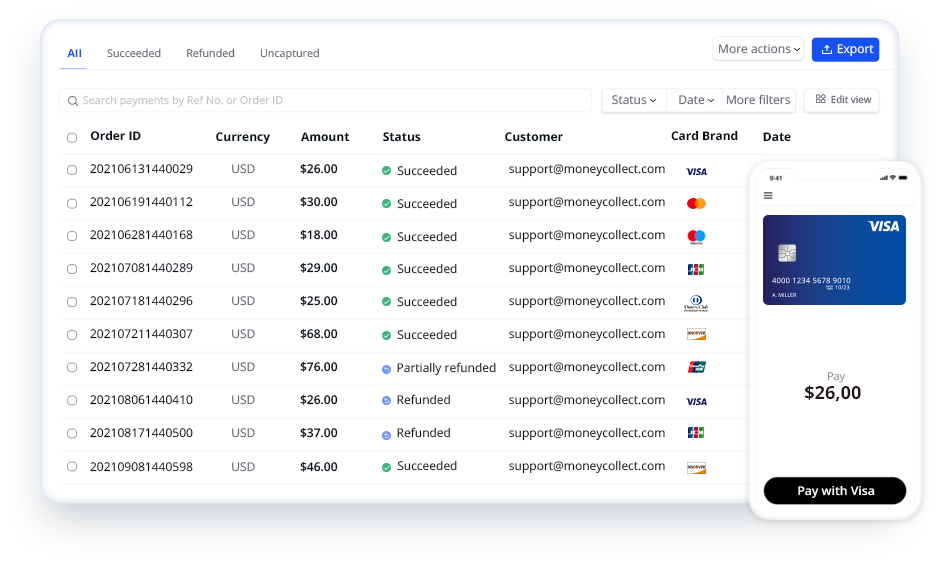 Besides offering local payment methods, MoneyCollect helps enterprises localize through its language support, currency support and regulatory compliance. For example, the hosted payments page can dynamically display localized checkout experiences based on the customer's location, language, and currency. By offering these localization-focused services, MoneyCollect enables businesses to provide a tailored payment experience for their customers, regardless of their location, and simplifies the complexities of cross-border transactions.
In addition to localization, a user-friendly interface also greatly affects the experience of the payment platform. MoneyCollect aim to provide a seamless experience for both merchants and customers. For merchants, MoneyCollect offers flexible integration options that simplify PCI compliance while maintaining a high standard of checkout experience. For customers, the payment process with MoneyCollect is hassle-free, with no page redirection required, which ensures a comfortable and efficient payment experience.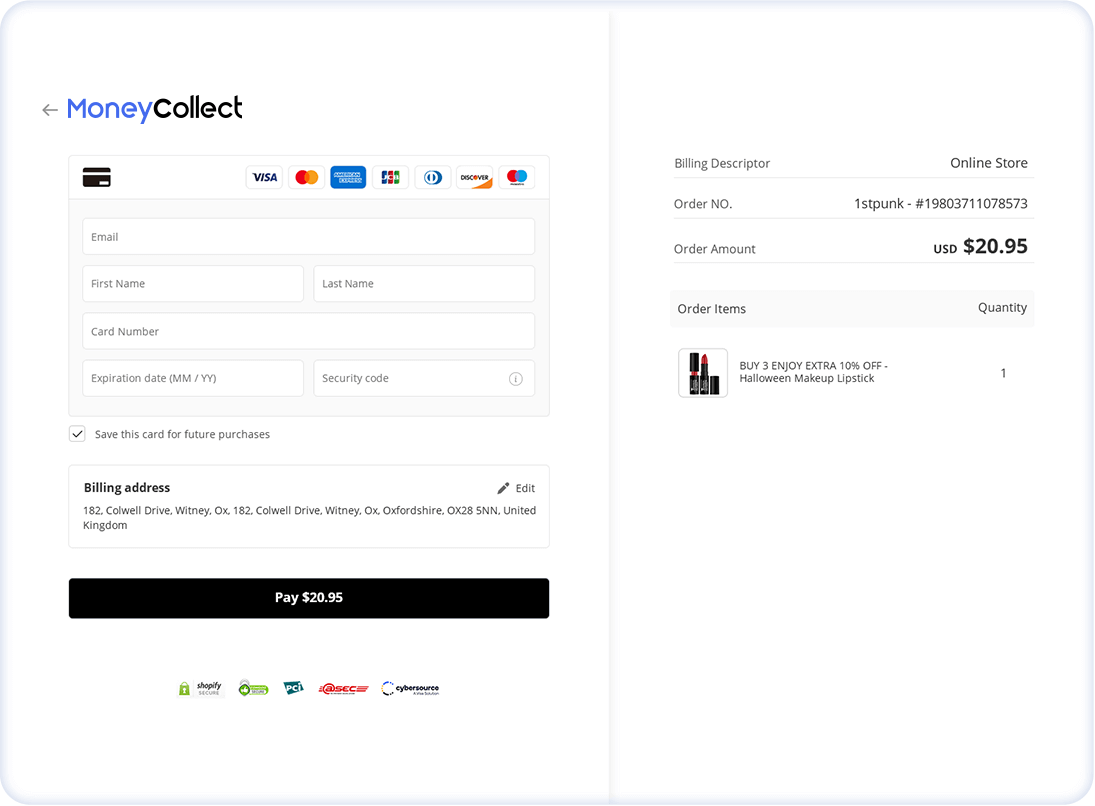 Recently, MoneyCollect launched its Partner Program that allows partners to earn commissions by referring affiliates to the platform. This new program aims to reward partners who help in promoting MoneyCollect and expanding its customer base.
To sum up, MoneyCollect's multiple payment methods, strong integration and risk management allows merchants to accept payments in various currencies more easily, while minimizing payment risks, thereby improving the entire payment system efficiency and user experience. The expansion of MoneyCollect's services to more countries around the world is a positive development for online merchants looking for reliable, secure and efficient online payment options. With MoneyCollect's focus on customer satisfaction and commitment to excellence, it is well-positioned to meet the needs of this growing market.
More information about MoneyCollect
MoneyCollect is a financial technology company that provides payment solutions for businesses. The company, based in Hong Kong, offers services to help businesses process payments, manage revenue, and reduce fraud. MoneyCollect's platform is designed to simplify the complexities of money movement and make it easier for businesses to accept payments.
Businesses of all types and sizes can easily integrate payment processing capabilities into their websites or mobile apps using MoneyCollect's software and APIs. The company also provides tools to prevent fraud and analyze transaction data, helping businesses improve their payment processes and prevent losses due to fraudulent activity.
MoneyCollect works with companies around the world, from small startups to large enterprises, making its services ideal for businesses looking to expand their reach and enter new markets. By leveraging MoneyCollect's payment infrastructure, businesses can grow their revenue and discover new business opportunities.
In general, MoneyCollect provides a comprehensive solution for businesses looking to streamline their payment processes and improve their financial performance. Its advanced payment technologies and user-friendly platform make it a valuable partner for any business looking to succeed in today's fast-paced economy.